Sewing Tutorials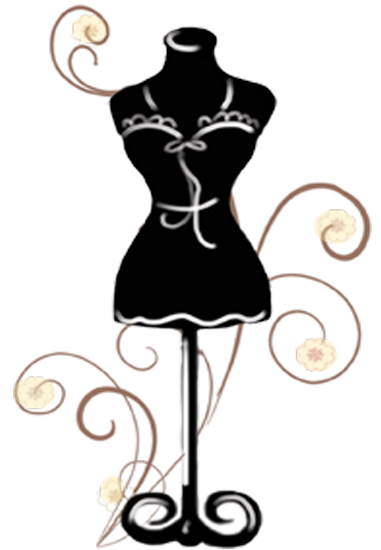 MFaye Victory
Swag Valance Altered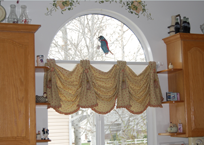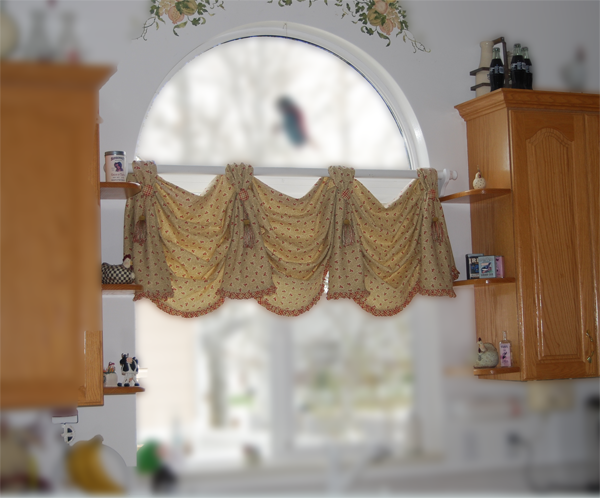 Pattern Changes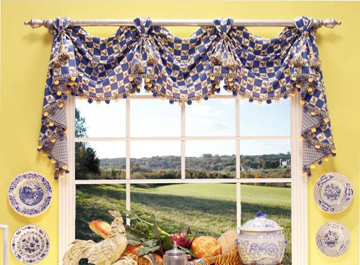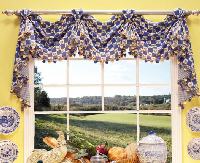 Original Pattern
Project Materials: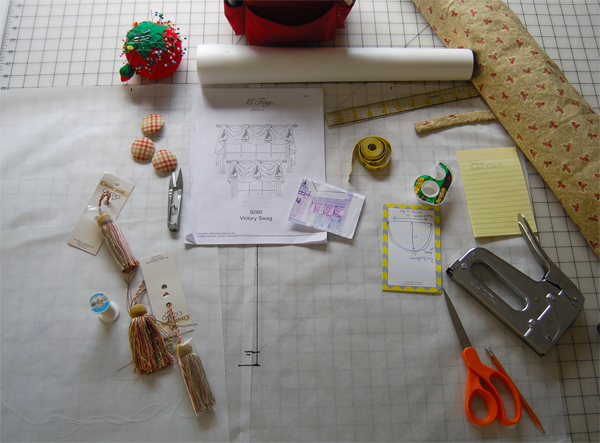 Needed sewing accessories
Chosen rod or pole
Pair of rod holders
Chosen and measured fabrics
Essential sewing tools
Staple gun
Marking tools
Matching thread
Circle form of choice (paper plate, small bowl, etc.)
Altering a Victory Swag Valance:
Simple Changes for A Custom Look
Introduction:
I found a photo of a kitchen window design that I love and wanted to recreate it to fit my window and provide the length I wanted for the window. If you are up for a challenge and you want this look do give it a try. The overall design looks complicated and impressive. There are many ways to alter this overall design to create a unique and custom look to this same valance.
Step 1. The Swag Pattern
Gather needed materials.
Open pattern, establish your views, cut out pattern pieces and remove the creases.




Copy pattern pieces to adjust for custom length and depth. Keeping all grain, seam and tuck lines accurate.



Measure windows and pole length to determine size of sections needed. And number of swags to fill rod.
Step 2. Changing the Horn Pattern Curve
The original pattern has some intricate twists and turns so take some time to figure out how it all goes together and how it will hang using the original pattern. You will need to create a practice mock-up using some muslin or other inexpensive fabric.





Establish the rod to be used and attach to window frame. The pole should set over the end brackets to put up and take down easily for testing the overall valance effect. Test the swag effect by gathering the swag ends into pleats and staple to back of pole.
This is a great way to test for fit across the rod and the depth of the valances. Do the same with the horns. Pin or sew them attach them as they would be fit to rod.


Note the shallow drapes in the swag pictured above. The finished valance swag is deeper with depth added to both the swags and horns. To create length in the horn use any round pattern form such as a plate, that extends the the curve. Gently add more curve to the center of the horn pattern.


Adding depth to the swag requires added length along the bottom edge of the swag pattern without adding to the width. You can gather or pleat that extra length to the sides seams.


Extend the length of the horn and the swag more than you think you will need. Test it on the window basting the swags together and stapling them to the rod to decide your chosen depth. The look is subjective to individual visual taste.