Bras: To Sew Or Not To Sew
February 7, 2015
Bra-Making classes, why make your own bra? Unsure if making your own bra would be worth it? If you struggle to find the a comfortable fit it certainly would be worth the effort. Making your own bra offers more than just great fit, it offers:


An opportunity to get to learn exactly what goes into sewing you own bras.
What determines good fit and how to achieve it.
Finding your best style and fit for your measurements and personal preferences.
An opportunity to customize all aspects of design and fit offered only by specialty bra makers.
Valuable sewing skills that are used to construct many knit and stretch garments.
Understanding and knowledge to sew negative ease garments using a fitted bra pattern and the experience of bra making.
The list of reasons for making your own bra is varied and often personal and not all are covered in this post. When you open a drawer and find five beautiful perfectly fitting bras that are custom made for you, the effort and time seems so worth it.

Still wondering if a class would be right for you? These hard to find products are expensive to mail order. Most of these products are not found in local fabric stores. Pre made kits, offered in Bra Making 101, provide all great quality materials needed to make your first bra.

Sewing you own bra offers an opportunity to see how a bra should fit. In Bra Making 101 both fitting sessions and the bra kits are included in the cost of the class.
Bra Making Class 2014
February 23rd, 2014
With the new years comes some great changes and opportunities for learning new skills and adding on to skills already learned. I am changing my classes, opening up my business for the option of a studio to host my classes. This creates some options to students out of my area.

I am putting together some new bra kits for sale and full package deals as well. It's going to get busy at Jnettistitches. Look at the latest round of scheduled bra classes for your opportunity to join in the fun to learn how exciting it is to learn bra making.
Last year four students took Bra-Making 101. Check out some of the fun we had.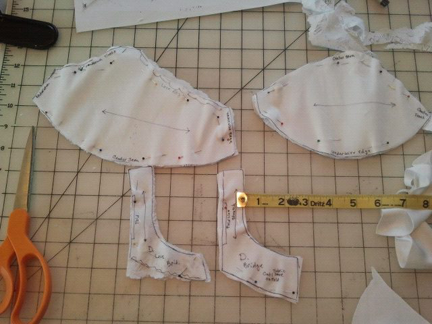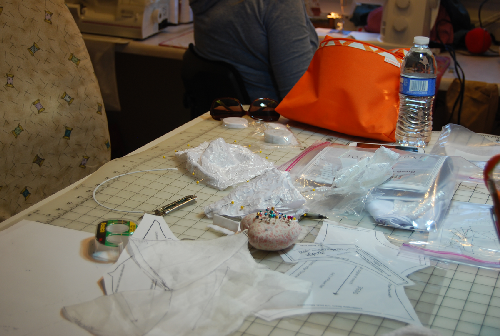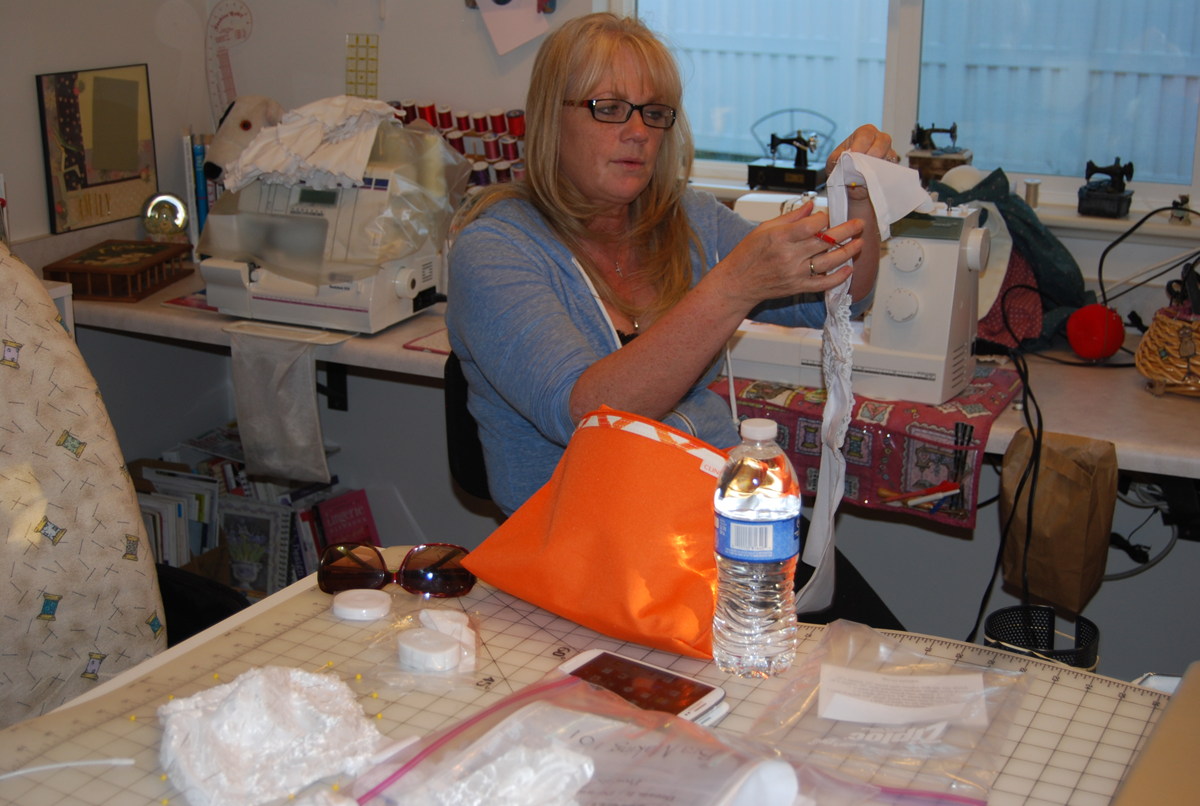 So deep in thought this student can't break away to look up for the shot.

It's been quite a journey so far and I wouldn't trade a second of it. Along with bra making I offer classes for swimwear design and in the works are my Yoga top (sports bra) and yoga pants class.